Promodern Llc.
Address
Punane, 13620 Tallinn, Estonia
Phone
+372 5556 0570
E-mail
info@promodern.ee
Website
www.promodern.ee
Leaders
Mrs. Irina Zimareva - Member of the Board, Mrs. Galina Bogdanets - Member of teh Board
Description

Employees: 15

Export to: Finland, Sweden

Languages spoken: Russian, English

Products: Children's wear. Leisure wear and sportswear. Uniforms and working clothes.Women's wear. Hometextiles. Goods for pets (bags, collars, etc.).

Services: Subcontracting, production of clothes. Individual tailoring. Sewing of sales samples.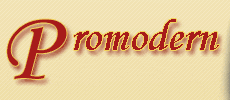 Back to members list